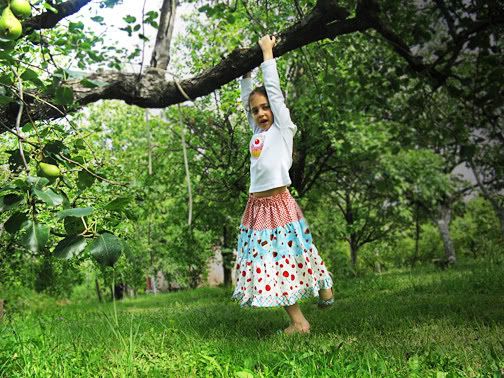 Just another day in the
countryside
.
Kids just love being there, especially in this time of the year....not to hot to play and so many fruits ready to be picked. We have apples, grapes, pears and plums at the moment, and that basket full of fruit in my
previous post
is all our fruit taken at that moment;) Yummy, fresh and free of any toxins- 100 % organic -as it is used to be called now days.
Bianka loves to pick the grapes and eat them....ah, well, not all of them are really sweet and still mature,LOL....
Yesterday, we visited a neighbor, who has small chicks and the kids just love playing with them(can't say that the chickadees are thrilled when they come to a visit,LOL)
On our way home, they played with some puppies too;)
xo
Katarina